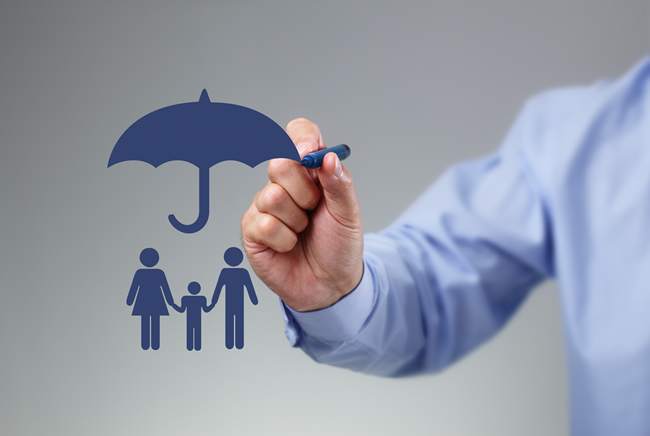 We never know what lies around the corner, so it pays to be covered. It's important to be aware of the many different life and health cover options available, as premiums, flexibility and levels of cover can vary greatly.
If something serious affects your health, you shouldn't have to worry about your finances. Knowing you and your family are protected will provide peace of mind, easing some of the stress and uncertainty when dealing with a serious illness or accident.
We will identify your needs, and deliver information in clear, simple terms, taking you through what can otherwise be a daunting, and frustrating process. We provide cover and advice for all eventualities, and we will help you make an informed decision, ensuring you find the most suitable policy, at the best price.
We have provided an overview of the areas where we can assist you as follows:
Mortgage Protection:
Mortgage Protection is a dedicated type of life insurance. It helps secure the ownership of your home by paying off the outstanding mortgage if you die within the specified term. Your family would therefore be relieved of the financial burden of repaying the mortgage, should the unexpected happen.
Life Assurance/Family Cover:
When you have a family, your priorities change. Instead of thinking only of yourself – you're dedicated to looking after your family and their needs. What would happen if the unexpected happened and you weren't able to provide for your family? A life insurance plan can be used to safeguard your family from the financial uncertainty and hardship that comes with serious illness or death. There are a number of options to choose from, depending on your circumstances.
Business Protection:
Hard-working, creative and valued employees are the most powerful assets available to any business. That's why it makes sense to protect against the loss of certain key members of staff, bolstering your company against the financial and operational fall-out of such an event. There are a wide range of life insurance plans to cover employees, directors, partners, as well as providing bespoke group risk schemes.
Income Protection:
Life can have its twists and turns but with Income Protection, you will be prepared if illness or injury prevent you from working for a period longer than 1 month. Income protection can give you a replacement income if you can't work because of an accident or illness. You can still pay your bills and maintain your family's lifestyle while you concentrate on getting better.
Serious Illness:
Sometimes life takes an unexpected turn, so protect the ones you love with serious illness cover. Some illnesses can have a significant impact on your life. They can stop you from working and your recovery may require assistance and time. That's where serious illness cover comes in. Serious illness cover (sometimes called critical illness cover) provides you with financial support if you are diagnosed with a serious illness.